We're here to help you achieve your dream.
We make it easy for you to apply and get started on your new career in massage therapy. Please fill out this form and we will get in touch with you today.

Begin your new career in just ten months.
You can begin your new career in just ten months.  We offer both full and part-time options.  We provide you with evening or day courses when available or a combination of both to meet your individual needs. You can schedule your own student clinic hours at a time convenient to you.
Call us today at 801-292-8515 and we will assist you in creating a schedule that will fit your lifestyle and responsibilities.
STARTING DATES:  2016
Winter Session        January 4–March 12
Spring Session            March 14—May 20
Summer Session        May 23—July 29
Mid-Summer Session         August 1 – October 7
Fall Session           October 10-December 16
Day Classes        9 a.m. to 1 p.m.
Night Classes        6 p.m. to 10 p.m.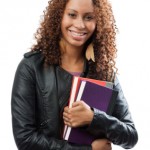 As a prospective students we need you to submit the following items.
 Application form along with the following materials.
 Your driver's license.
 Your high school or college transcripts or GED score report.
 $100 registration fee made payable to Renaissance College
 You will need to have an interview with a member of our Enrollment team.
 Complete a financial planning form.
Tuition and Expenses:
• Tuition is $11,450 excluding a massage table, oils, books.
• You will receive an iPad during your time at Renaissance, and it will be yours upon completion of the program.
• We provide your CPR certification class.
• Renaissance will also pay for your first National Exam.