Renaissance College is The Best Massage School in Northern Utah
Renaissance College: the best massage school in Northern Utah is at it again with their Community Education. – Massage Program courses are geared to the needs of those who want to be able to help their families.  These basic community education classes give you as a parent the tools to assist your family to better health and well-being.
SPRING COURSES STARTING IN APRIL: LOOK FOR UPDATES ON THE CALENDAR
Release Restore Renew – Cranial Sacral Therapy
Cranial-Sacral 1 & 2. Cranial sacral therapy is energy movements in the cranium, spine, and pelvis. Light pressure is used to ease stress and to provide the bodies self healing. Instructor Diana Young has been teaching this modality for over 20 years to assist people in relieving stress, creating more balance in their lives.  You do not need to be a massage therapist to take this basic course.
Earn Massage CE Hours for Your Career
Register for Massage Therapy Continuing Education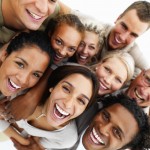 Renaissance College: the best massage school in Northern Utah – Massage Program is approved by the National Certification Board for Therapeutic Massage and Bodywork (NCBTMB) as a massage continuing education Approved Provider. Licensure Renewal should be carefully taken care of.
Massage Continuing Education.
Take care of your regular courses for CE credit
Attend Advanced training courses for the licensed massage therapist to expand your skills
Attend Weekend Specialty Workshops learning about the latest techniques in therapeutic massage modalities
Monthly "Massage Connections" presentations provide you with the opportunity to learn about topics of interest and network with fellow professionals.   1 CE 2 hours attendance.
Take course for MBLEX or Board Certified Massage Therapist (formerly NCBTMB)
Re-Certification in Utah
Utah licensed massage therapists are required to renew their state license every two years.
12 hours of courses relevant to massage therapy techniques, which may include anatomy, physiology, communication skills, billing, ethics, business law. These cannot be courses you took as part of your pre-graduate program.
 5 hours of CPR/First Aid/ Airborne pathogens (these courses are offered at the college every quarter).
Utah Division of Occupational and Professional Licensing
5250 South Commerce Way (300 West)
Atrium Building Suite 110, Salt Lake City, Utah
801-530-6628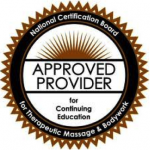 NCBTMB Changes effective January 1, 2013
NCBTMB  www.ncbtmb.org also requires that your National Certification  be renewed every 2 years and you need to have taken 24 hours of Continuing Education during the  two year period.  These changes are effective January 1, 2013. Go to the website to see the full list of requirements.  Below are the basic recertification things you need to know now.
Pass a thorough background check.
Maintain current CPR/First Aid Certification
Complete 24 hours of Continuing Education Courses
3 must be in Research
4 hours may be in Self-Care
100 hours of hands-on Experience can include all forms of massage therapy and body work, including energy work; volunteerism; administration; teaching and instruction
The National Certification from NCBTMB has been stopped as of December 31, 2012. If you certified or recertified before that date, your expiration date is December 31, 2016.  At that time you will need to certify under NCBTMB's new "Board Certified Massage Therapist".