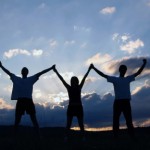 Renaissance College –  Our Massage Program offers a 900 hour, accredited through ABHES, program that provides you with the foundation to create a successful and rewarding career as a massage therapist.
Five Quarter Enrollment Dates enable you to have the flexibility to start the program at frequent intervals and you can attend full time or part-time.
Business Courses provide you with the skills to create your own successful massage practice or to work in conjunction with other professions. 
…