Advanced Certification From Top Massage School In Utah
Advanced certification from top massage school in Utah programs enable both students and professionals to develop new skills and to further enhance skills thus providing comprehensive training and certification in specific modalties.  Contact the college today for further information.
$15.00 per hour non-graduate students
$10.00 per hour graduates students or current students
$200.00 for 20 hours
Some of our current advanced certification courses include:
Cranial-Sacral 135 hours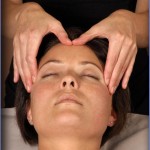 Cranio-Sacral Therapy is a therapeutic modality that offers specialty training for the body worker.
…