ADMINISTRATION & STAFF
The Administrative Staff and faculty at Renaissance College includes over 13 professional practitioner in various fields. Many of our licensed massage therapists and Professionals have additional training in advanced specialties. Continuing Education for our Instructors is required at Renaissance which insures that students have the advantage of an exceptional educational from their instructors. Our small, personalized classes provide the students with a conducive learning environment  to ensure their success in the field of massage therapy.
Our Administrators and staff take pride in providing our students with the support, skills and knowledge  you need as you progress through your massage therapy education and career. The following is a brief introduction to our Administration Staff and Educators: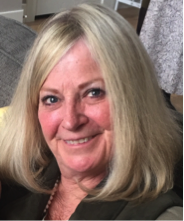 Diana Young LMT, Owner/President/ Director of Education
Renaissance College was founded in 2001 based upon the belief and importance of combining massage instruction with awareness of energy work and the role it plays in facilitating wellness .  Diana's love for sharing, resulted in the development of a school. Renaissance education is unique in that it offers a myriad of modalities with a focus on Integrative Cranial Sacral therapy to access the energy system in our bodies. This enables our students to focus on the body and follow what is needed for optimum results creating a sense of well-being in clients. Diana is a nationally certified Upledger Instructor and has built a one of a kind Cranial-Sacral Program for Renaissance, based on years of instruction and training. Diana has completed a 250 hour program for medical massage. Diana enjoys working in her own private practice.
---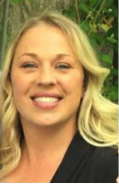 Angie Young CEO and Enrollment Director                    
Angie has been a massage therapist for 16 years and previously owned her own massage business in Florida. She returned to Renaissance to become CEO after the passing of her father the late George Young, one of the founders of Renaissance. Angie's business and communicative skills are as such that students place great confidence and trust to move through the program as Angie leads them through the process. Her vibrant personality is essential as enrollment director. She loves people and works to help potential students to have the best fit in massage. Angie meets with prospective students, sets up open houses, goes to high schools on career days teaching and inviting students to attend the college.  She keeps track of the students who are in the process of enrolling for current terms as well as those who are interested in attending in the future. Angie is also over our Instructors working to make sure all students get the best eduation. She has completed a 250 hour program for medical massage.
---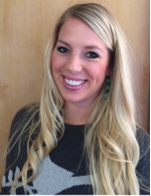 Kim Crane CFO and Office Manager

Kim graduated from Utah State and received a Bachelor Degree in Business. Upon graduation she was employed with Workers Compensation Fund where she received training as the accounting technician. Kim loves people and is efficient and thorough in managing the financial affairs of the office. Her fun personality and efficiency works well with the office staff at Renaissance.
---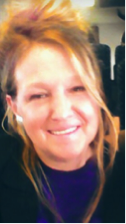 Kimberly Medina, Student Coordinator
Kimberly works with all our students Interviewing, evaluating, tracking their progress in school, creating all files, etc. Students feel free to call Kimberly because of her fun easy going personality. She is always willing to take time to meet the students needs.
---
Ashley Done, Graduate Coordinator                        
Ashley graduated from Renaissance College-Massage Program in 2015. As the graduate coordinator she prepares the students for the graduation process and smooth transition through the licensing procedure. Ashley is instrumental in helping graduates with placement opportunities. Her willingness to go the extra mile creates a supportive back-up for all staff members to rely upon.
---
Faculty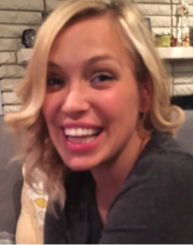 Nichole Bevan, LMT
Nichole graduated from Renaissance College Massage Program in 2008 where she has learned a wide range of massage techniques over the years from working on clients and attending continuing educational courses. Nichole is our instructor for the massage lab course. She teaches the students a variety of techniques and unique uses of their tools which prepares them for clinic where they will work on the public. She has completed a 250 hour program for medical massage and freely shares her knowledge with her students. She enjoys her private practice.
---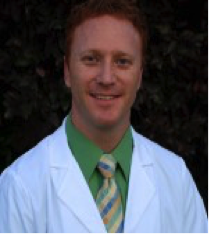 Dr. Cory M Bingham
Cory is the Instructor for: Anatomy 1, Anatomy 2, Pathology 1, Pathology 2, Study of the Spine, and Nutrition. A licensed Chiropractor and a Clinical Nutritionist. He is a graduate of New York Chiropractic College where he graduated with Sumna Cum Laude honors and received the Liberio A. Violini Distinguished Service Award. While in New York, he also earned a Master's of Science degree in Applied Clinical Nutrition, with an emphasis on Functional Medicine and Whole Food Nutrition. Dr. Bingham enjoys teaching and helping students understand the workings of the human body. He has a special interest in muscle work and understands the importance of massage therapy in all aspects of health and wellness. His second passion is nutrition. Many of his students have commented how his nutrition course has opened their eyes to how the body responds to what they eat.
---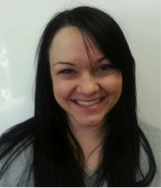 Michele Clegg, LMT
Graduated from Utah College of Massage Therapy and is also an aesthetician graduating from the Skin Science Institute in Salt Lake City. Michelle's students really enjoy her method of instruction Her knowledge and skills transfer easily to the understand of the students.  Michelle teaches courses in Anatomy and Physiology, Deep Tissue Massage, Segmented Massage, National Exam Course and Lymph
---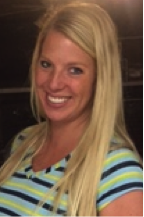 Kim Crane LMT
Kim graduated in 2007 from Renaissance College,  She loves to teach and uses her talents in Swedish Massage. Kim is always willing to answer any questions students may have along with giving them the instruction they need to becoming a great massage therapist.
---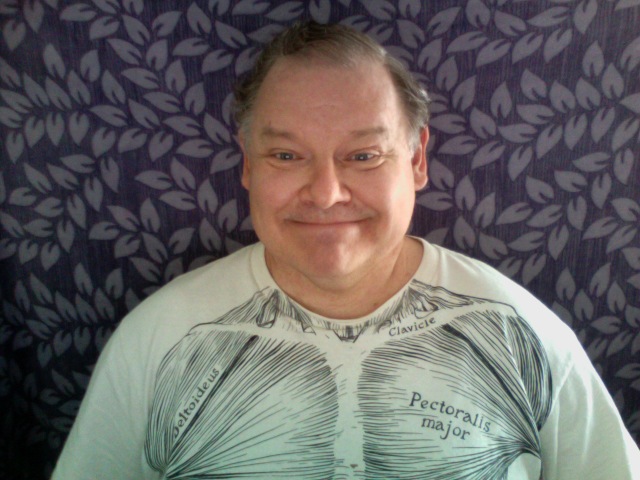 Dennis Greenwood, B.S. Science, LMT, LST, EMBA, NCBTMB, ABMP
Dennis is the Instructor for: Specialized Modalities, Hot Stones, Essential Oils and Reflexology. Dennis began attending Renaissance Massage school at the age of 50 years graduating in July of 2006 with a 4.0 and 100% attendance. He has worked at Massage Envy in West Bountiful since October of 2006. He loves massage and bodywork.   Dennis loves teaching and learning updates on courses he is instructing. He always studies as much as possible about every subject, reading books and searching online.  He has a passion about every subject that he is learning or teaching and seeks to master the subject and loves to make learning fun.  He is one of the student's favorites at Renaissance because of his innovative and creative methods of instruction. Certifications: LaStone Therapist – September 2007, Esalen Massage Practitioner – April 2008, Lomi-Lomi Hawaiian Temple Massage – May 2008
---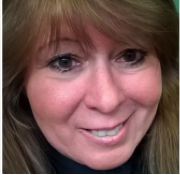 Kim Kendall, LMT, BA Science
Kim Kendall graduated and earned her Bachelor's of Science degree from Utah State University in 1988 with an emphasis in Therapeutic Recreation.  Kim has been a Licensed Massage Therapist since 2002.  Her philosophy and approach encompasses a deep respect for the innate intelligence found within the body.  Kim has spent 15 years in this industry educating others and promoting the benefits of massage. Kim is an instructor for our Cranial Courses and Spinal Touch.
---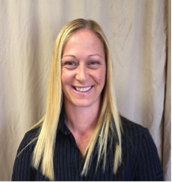 Heather Young, LMT
Graduated from Myotherapy. Heather has been a LMT for 20 years. Heather has owned her own spa and has a thriving practice. Heather is proficient in Cranial-Sacral Therapy and loves energy work. Heather is a certified fitness trainer. Heather is our Instructor for Spinal Touch, Trigger Point, Lite Touch, Cranial II and SER.
---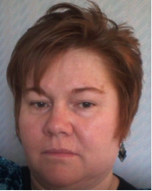 Ione Horlocher, LMT
Ione attended Motherapy Coillege.  Ione has worked off and on as an instructor, teaching assistant, & energy kinesiologist since 2001.  She specializes in integrating eastern and western modalities to create healing in the body.  Ione currently own a private practice – In Touch for Wellness – seeing a variety of clients. Mainly those needing energetic reconnection, stress clearing, character mentoring and injury massage. She has extensive training in Touch for Health and is an excellent instructor for that course. Her passion in Touch for Health is contagious and creates an excitement for our students to learn this modality. Ione also is an instructor for Cranial & Meridian courses.
---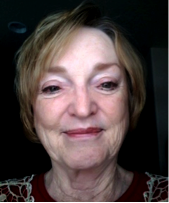 Rae Kinzer: LMT, CST, APP Instructor for Polarity 
Rae has been an LMT since 1995. and teaching Polarity for many years.  She received her certification for Polarity and loves the energy work.  She comments that "It works when nothing else will.  It is the grandfather of energy work".  She loves her students and finds all of them fascinating and intuitive.
---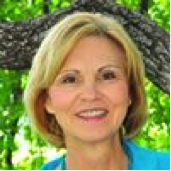 Taunya Robbins, LMT
Certified Spinal Touch Instructor. –  Myotherapy Institute, SLC, UT; CCE- Am Academy of CB; Certified CST I- Upledger.
Taunya has been teaching TUINA, a Chinese modality of bodywork for 12 years at Renaissance College.  Students in her class learn not only how to do TUINA, but receive intensive and practical hands-on instruction.
---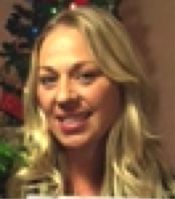 Angie Young, LMT
Angie graduated from Renaissance School of Therapeutic Massage in 2001 Angie inspires her students giving them the desire to learn and excel. Angie is the instructor for Swedish Massage, Clinic, Tai Chi and Business Ethics.
---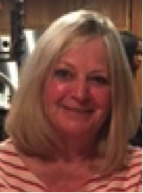 Diana Young, LMT
Graduated from Myotherapy, SLC, UT in 1998,  Attended Upledger Courses around the USA , CST I & II, SER I, SER II, Ad CST, VMIA, VMIB, VMII, PIVM, AVM, SYMJP, AVMII, The Brain Speaks, Pediatrics Cranial, Certified Bio Mechanics Instructor (Spinal Touch), Member of IMA. Diana continues to instruct the Advanced Integrative Cranial Retreat and Visceral courses.
---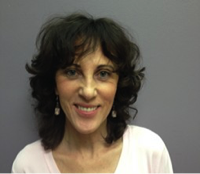 Ursula Zwick, Certified Shiatsu Practitioner
Shiatsu practitioner, California School of Acupressure, Santa Monica, CA.Ursula maintains her own successful Shiatsu Practice and does private nutritional counseling  She is one of the best  Shiatsu Instructors in the state and we are very fortunate to have her at Renaissance.  Her methodology enables her students to have the knowledge necessary to create a successful Shiatsu practice.
---